Village Harvest has a small staff that coordinates the efforts of 35 volunteer leader-organizers of our Community Teams, and maintains our foundations of community relationships, volunteer training, technology infrastructure, and finances.
To apply for any listed position, please e-mail your resume to Executive Director Craig Diserens (craig@villageharvest.org) with a cover message your indicating how you feel you would contribute to Village Harvest's mission and your unique qualities.
Please visit our Volunteer pages for other ways to contribute your talents and time to help the community through Village Harvest.
Current Opportunities:
Orchard Harvest Coordinator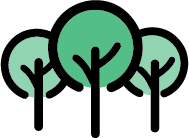 We're hiring an additional Orchard Harvest Coordinator to share the planning effort of a busy 2022 summer of orchard events and potentially longer term. This is a 5 to 15 hr/week position to work with orchard owners, volunteer leaders, food agency partners, and other staff members to create these very popular events that benefit tens of thousands in our community.
Candidates must have demonstrated planning experience for this fast paced role and be tech savvy with intermediate to advanced computer skills. Volunteer harvest experience with Village Harvest is highly desireable to essential. Work is remote from home by computer and phone, but candidates must live in the South Bay and able to drive to orchard locations as needed.
Job Description - Orchard Harvest Coordinator 2022 (PDF)
Please contact Craig craig@villageharvest.org with questions or to apply.