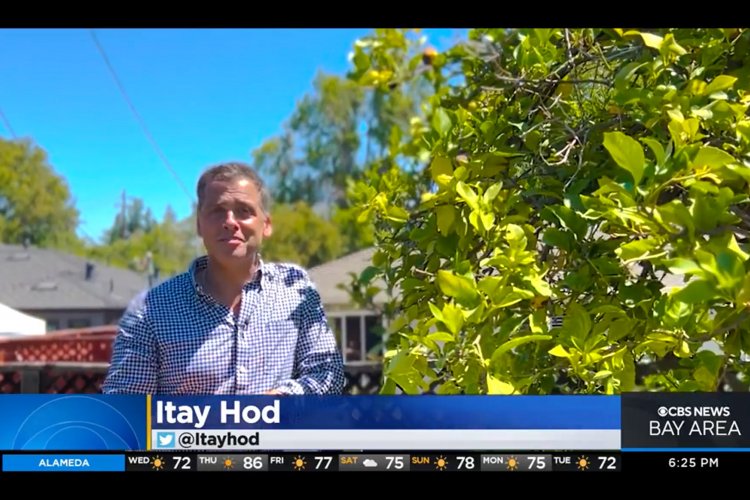 CBS News San Francisco - Gardening for Good
"Gardening for good: Silicon Valley group harvests backyard fruit trees for food banks" 
KPIX TV reporter Itay Hod learned about Village Harvest and was inspired by how we help community members share the abundance of their backyard fruit trees to help people who need healthy food. He joined the Tuesday San Jose team in August 22 and created this 2 minute story that aired September 8, 2022.
This program highlights how individuals can help fight hunger with fruit from their own backyards, told through the eyes and action of volunteer and harvest leader Molly Kinder.