Persimmon Season Highlights 2020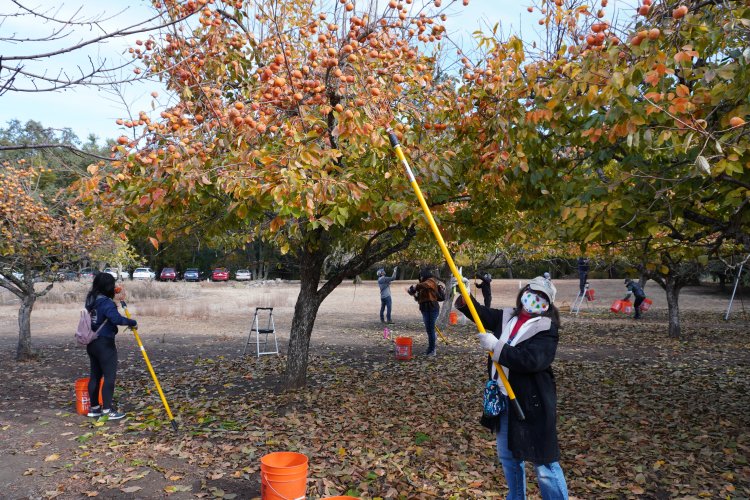 Posted: December 1, 2020
Persimmon season went too fast this year! And as always nature makes the rules, from the size of the crop to frosty weather dermining how long we can continue.
In 5 orchard harvests this year volunteers picked about 11,000 pounds of Fuyu persimmons, donated to St. Joseph's Family Center in Gilroy, Martha's Kitchen in San Jose, and Second Harvest Silicon Valley, which collectively distributed the fruit to around ten thousand people in need throughout Santa Clara and San Mateo Counties.
While we didn't get to pick any Hachiya persimmon orchards this year, our home harvests in San Jose, Mountain View, and Menlo Park did pick these abundant "baking" persimmon types. The Mountain View harvest was filmed for an upcoming persimmon episode of the PBS TV cooking show Joanne Weir Plates and Places, expected to air in April 2021.
Here are a few photos from the season; we'll be adding more to the gallery over time.