August Pears, Peaches, Prune Plums ... and the first Apples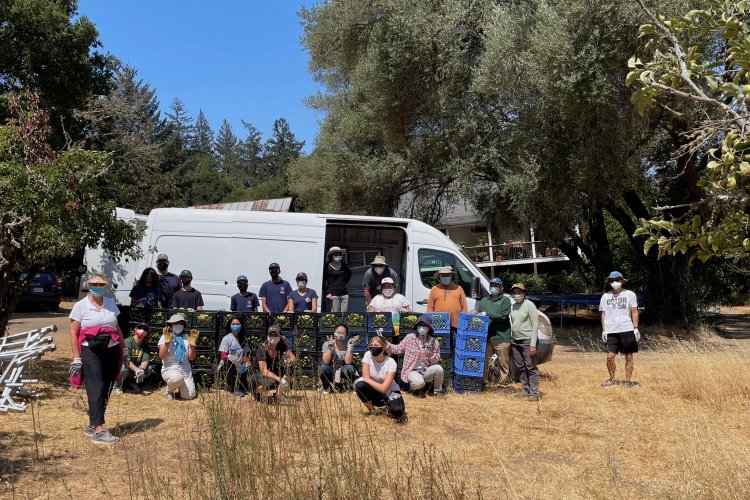 Posted: August 30, 2021
This August we enjoyed unexpectedly abundant harvests of pears from heritage orchards, peaches from a small private orchard in Gilroy, prune plums from vintage orchards in Saratoga and Gilroy, and our first apples of the year from an historic estate in Woodside. Fun! Through the efforts of 100 volunteers we'll provide more than 10,000 pounds of healthy fruit to the community this month.
Barlett pears were packed by canneries in the Valley of Heart's Delight, and there are old pear orchards remaining in the hills above Los Gatos off Summit Road and the hills beyond Cupertino. The current drought hit apricot trees hard this year, with few apricots at unirrigated locations, and we anticipated a smaller than usual pear crop.
But the pear trees proved they are tough survivors, with lots of fruit and yielding a record 2,092 lbs. from our harvest of the 120 year old pear trees at the Stevens Canyon Ranch orchard (now protected by the Midpeninsula Regional Open Space District). All told, in 4 harvests volunteers picked 7.394 lbs. of pears.
Stevens Canyon Ranch Orchard harvest, August 21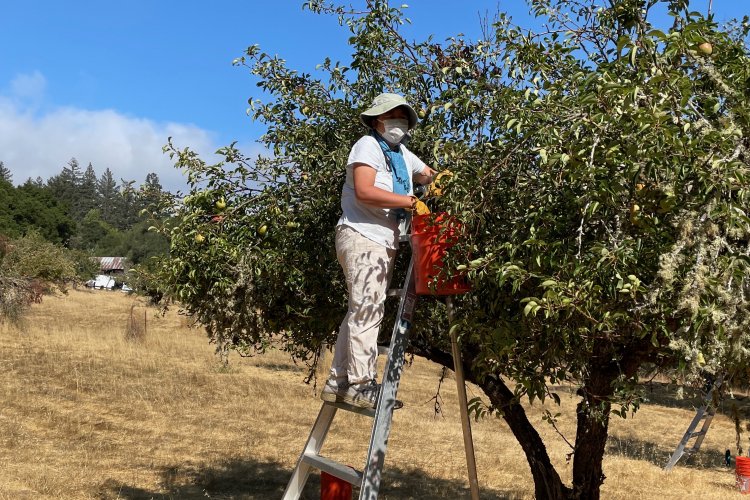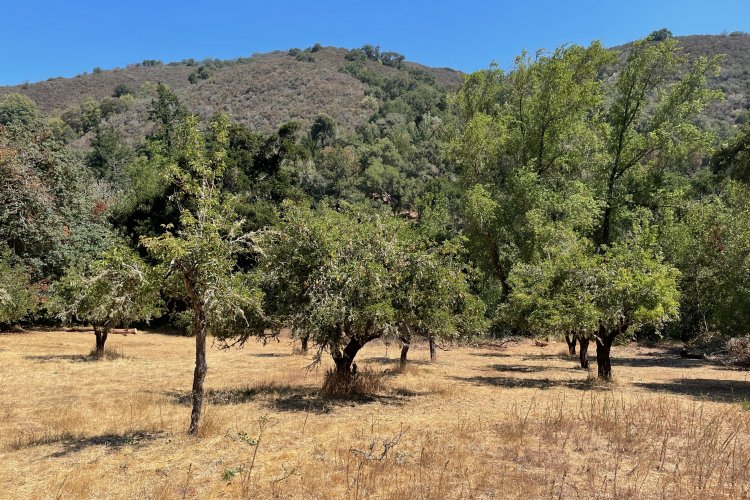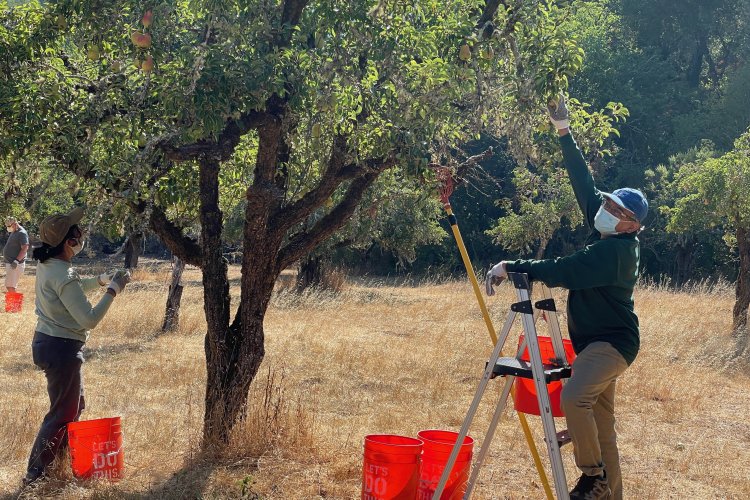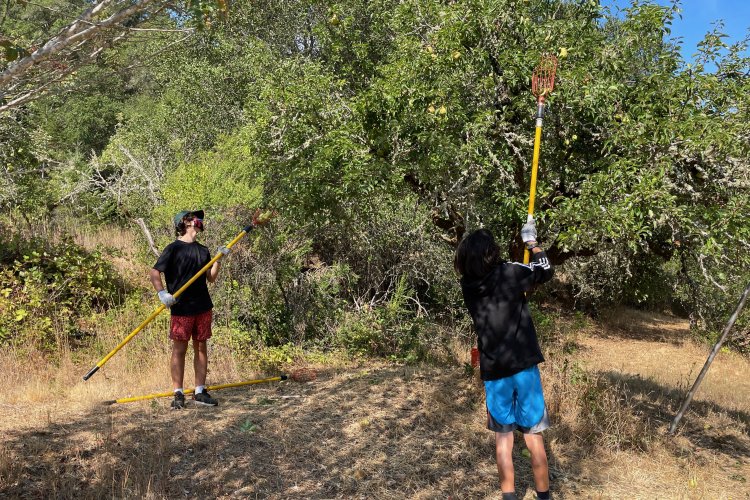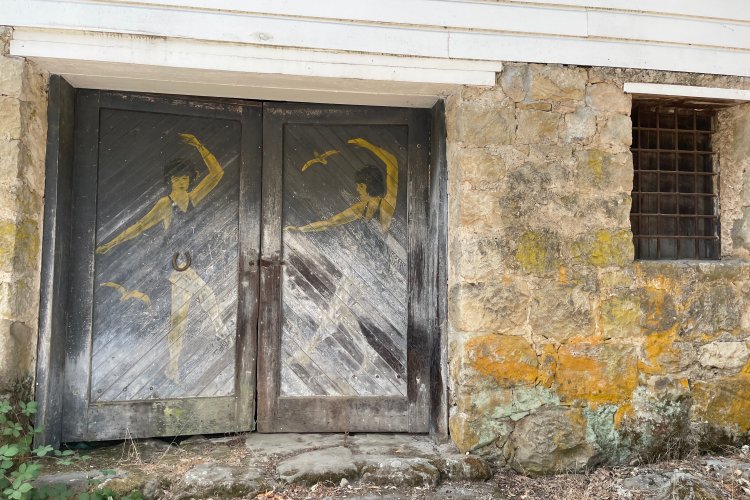 Los Gatos Hills Pear Orchards