2020 Apricot Season Recap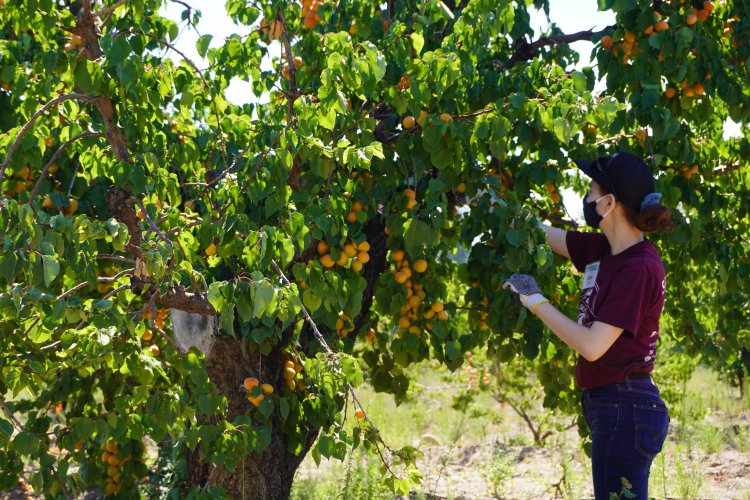 Posted: July 9, 2020
The 2020 "fast and furious" apricot orchard harvest season ended Wednesday July 1 with a sunset pick at the Saratoga Heritage Orchard. In 2 1/2 weeks and three weekends we enjoyed 11 harvests of heritage orchards in Gilroy, Los Gatos, Saratoga, Los Altos Hills, Northeast San Jose, and Gilroy. Together, we harvested a record 8,219 lbs. of apricots, so much that 16,000 or more people in need received fruit from our efforts.
By the numbers:
241 volunteers participating
11 harvests in 18 days (plus 1 cancelled harvest in Palo Alto :(
8 orchard locations, including our first year harvesting the Saratoga Heritage Orchard
Harvested 8,219 pounds of apricots, donated to 10 food agencies and food banks from Gilroy to Menlo Park. (Compare to 3,452 pounds in 2019.)
Benefitted 16,000 or more people in need in two counties.
Doing many harvest events in a short time requires a LOT of teamwork, and we're all grateful to the 24 volunteers who served as harvest leaders, assistants, and experienced guides for these events.
We also want to thank:
The City of Saratoga, community engagement coordinator Kayla Nakamoto, and Ryan Bell and Matthew Sutton of Orchardkeepers for inviting us to harvest the Saratoga Heritage Orchard this year.
Swagelok Northern California who donated medical masks so we had important protective equipment available for volunteers in coronavirus times